Phil Schappert | Solo Acoustic Guitar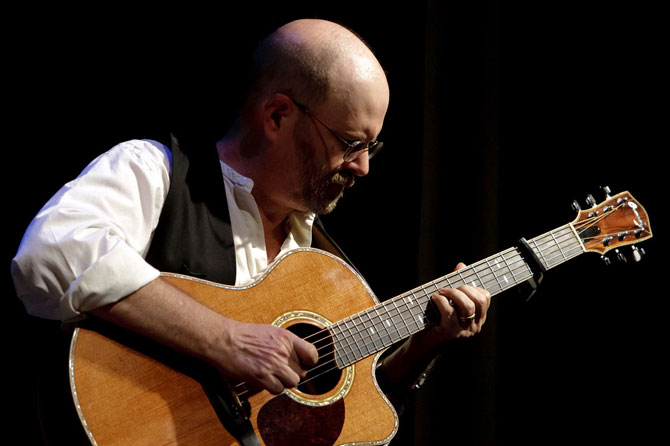 I'm a composer, fingerstyle guitarist, terrestrial ecologist, nature photographer, and sometimes graphic designer…a regular renaissance guy!
My 2021 solo fingerstyle guitar album, Two Steps Forward, One Step Back, is available now, as is my 2018 solo effort, One Size Does Not Fit All. Listen to tracks at my Bandcamp page or on the Music / Media page. Download either (or both!) from the Bandcamp page or—even better—order really cheap downloads, physical CDs, or "tunes 'n tabs" directly from me. To order, or to just add yourself to my contact list, please click on this here tiny envelope…
In a previous life I was a terrestrial ecologist (BSc, Trent University; PhD, York University) working at the crossroads of phytochemistry, botany and entomology. As "Dr. Phil" I managed a biology station and taught Ecology, and Conservation Biology, at the University of Texas at Austin. I've written scientific papers, a newspaper nature column, a couple of books on plant-insect interactions and conservation (see here and here), and many "popular science" articles. I'm now back living in Canada, in Halifax, NS, where I play / write music, and photograph insects / nature.
I listen to many kinds of contemporary and traditional music, especially solo fingerstyle guitar (!) and the musics of Celtic and Nordic countries, particularly Brittany, celtic Spain and Sweden. I am a founding member of—and until recently played guitar and bouzar with—world/celtic music trio, Papilio. Audition some tracks at the Papilio site, at my SoundCloud page or on the Music / Media page. Downloads or CDs of the two Papilio albums, "First Flight" (2013) and "Sociable Butterflies" (2018) can also be ordered directly from me….